For current rates, please feel free to call the infoline 24 hours at 604-634-2400.
We here at Sabzi Mandi feel that service is everything and not just any service but an extraordinary experience that you will never forget.
Western Union is available at all of our locations. We would gladly answer any questions you have regarding the service in store. Below is a chart with our rates of transferring money instantly. If you have any questions feel free to contact us.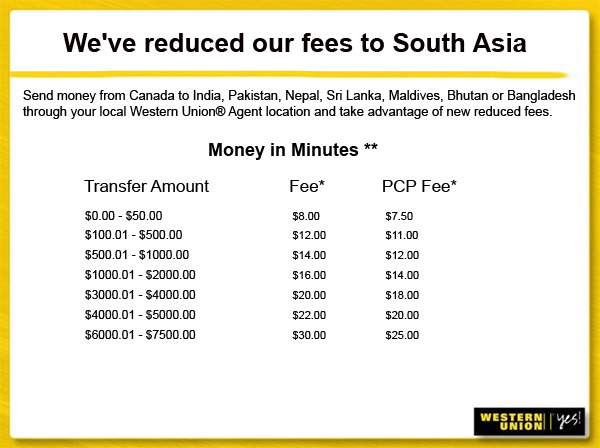 *Rates are subject to change at any time
Sabzi Mandi is a brand ambassador of Western Union and a proud one indeed. All Sabzi Mandi's are equipped with Western Union and serve hundreds of happy customers on a daily basis. One visit to Sabzi Mandi for Western Union and you won't look elsewhere for your money transfer needs. With over 200,000 locations worldwide and more than any other agency, you can be sure your money transfers will reach your loved ones in no time. Western Union and Sabzi Mandi's bond is so strong that a few years ago, Western Union pleased with the service provided in Sabzi Mandi's wrote an article on Ravinder Narula and circulated it across Canada. – See more at: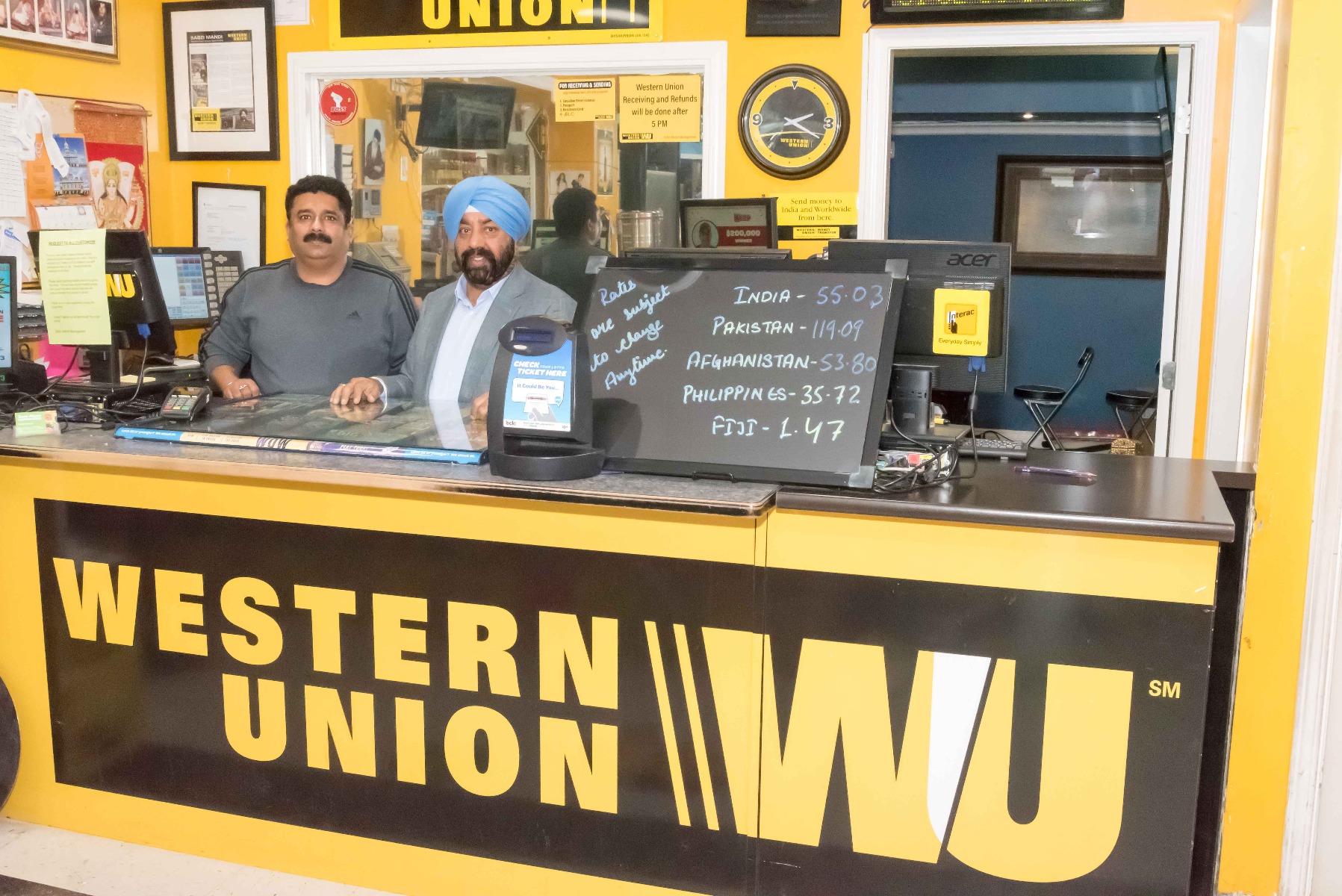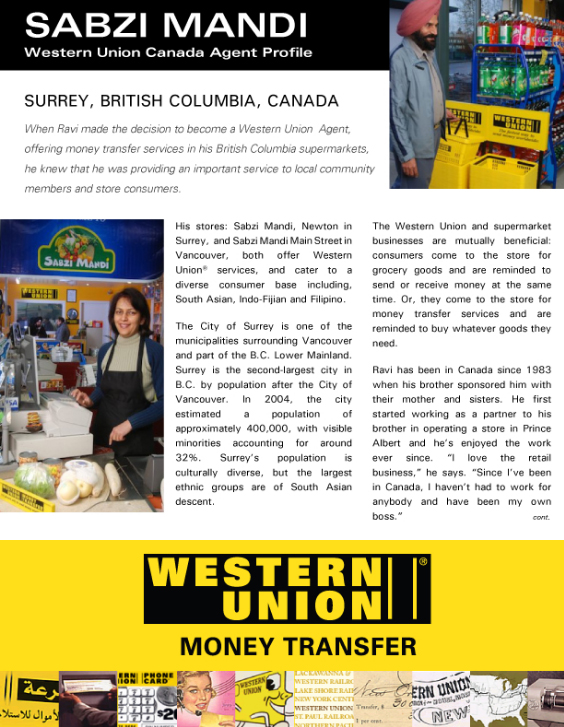 Click the above article to enlarge
After reading this article, you will realize that we are not just about transferring your money and waving you out the door (like other agencies) but about building a relationship with our customers. We are not only proud of the fact that we can get transfers over to your loved one's lightning quick but also about the fact that each transaction has a story behind it. We hear the stories behind the transactions and bond with the customers because we can relate to them. We look forward to you sharing a story with us.
What is the definition of Customer service?
The definition of service in our books is the satisfaction you get when our witty Sabzi Mandi family members charm you and bring a smile to your face.
What is the standard of Customer service?
Our standard of service is that we will go out of our way to accommodate you and your any request. Keeping this in mind Sabzi Mandi has partnered with Western Union. With two companies focused to providing the best service.