About Us
Sabzi Mandi Supermarket is a 100% family-owned and operated premier grocery store chain in Canada. We carry fresh fruits and vegetables, and a wide selection of groceries, specialty groceries, and the largest selections anywhere. We also carry a wide range of household items and cooking appliances. It is your one-stop-shop where you can check all the grocery items off your list. Presentation of products is intuitive, easy to find, and well placed in a manner to shorten your search time and ensure an enjoyable shopping experience.

Customer happiness is the foundation of everything we do. Our employees are well informed and trained to offer exceptional customer service and a premium shopping experience. Anyone who walks into the store, even if it is for the first time, feels the warmth and experiences the ease of shopping. It is our commitment to bring the freshest produce and best quality products to our customers; we source from best producers and vendors locally, regionally, and internationally.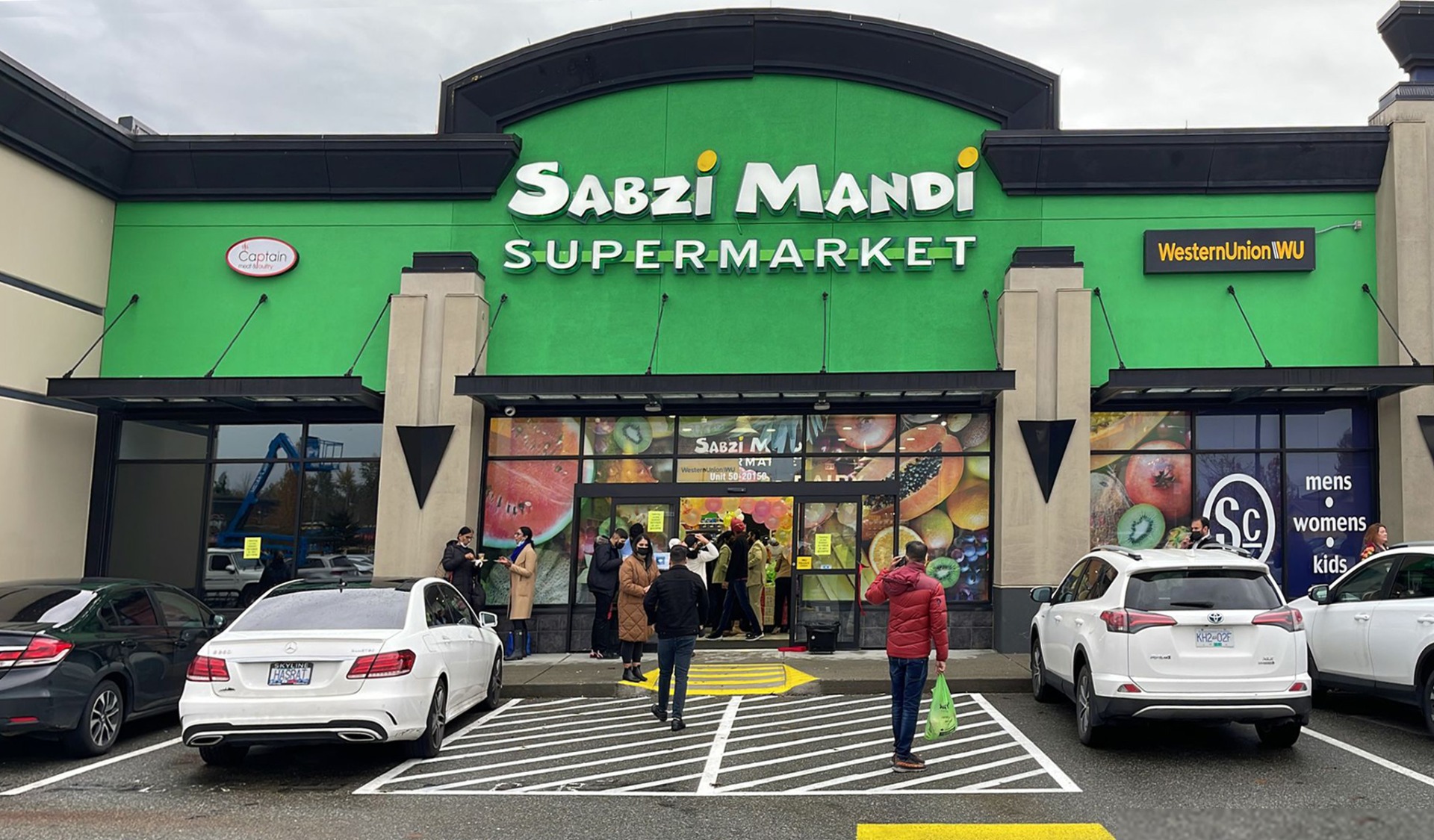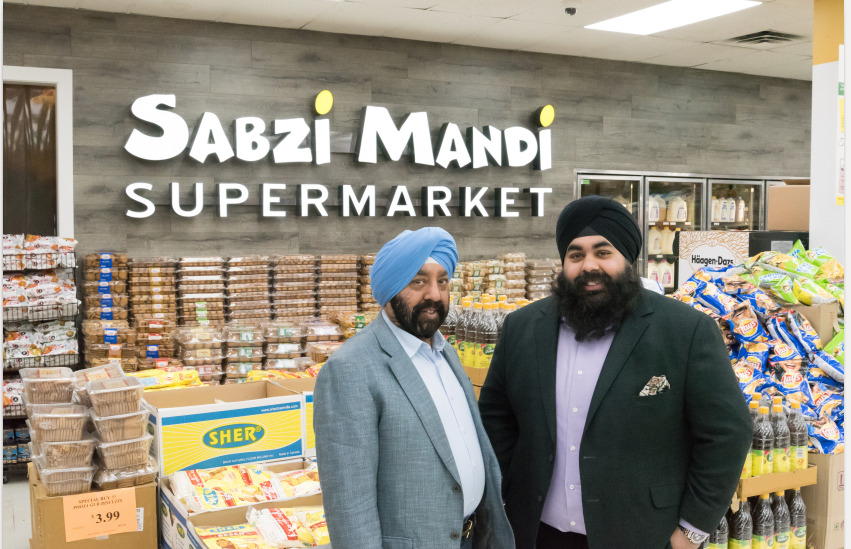 Our operations and supply chain work like a well-oiled machine to ensure an uninterrupted supply of groceries and produce to our customers. We always provide the best quality products at reasonable prices. Your grocery wish list is our command and we take every suggestion as an opportunity to expand our product line-up and to enhance ourselves. Whatever dish you want to prepare, you will find every ingredient from every corner of the world at our stores. In a rare scenario, if you cannot find what you are looking for, we are always ready to procure products on special requests*, even if this means importing for you! We import premium quality products under the Sabzi Mandi and Roshni name brands. For us, quality and customer satisfaction are foremost; the rice variety imported under the Sabzi Mandi name brand is very popular due to its premium quality. You must add Sabzi Mandi Rice to your next grocery list!

For us, each community where we have a store is like an extended family. We recognize that businesses must invest beyond their business interests to create a prosperous neighborhood. Therefore, we support local charities and organizations working for the all-round development of the community. We also try our best to hire members from the local community to work at the store located in their neighborhood.
Thank you for your continuous support and trust in Sabzi Mandi and its team. If you would like to share any concerns or would simply like to give us ideas to make your experience better, feel free to send us an email at aman@sabzimandicanada.com
*Products we import for you from India do not include dairy, pharmaceutical items, and anything banned by the Canadian government.
Our History
Like every success story, the story of Sabzi Mandi Supermarket is an inspiring tale of determination and dreams. It started in the year 1983 when 21 year old Ravinder Narula arrived in Canada with USD 7 in his pocket along with the determination to succeed. Soon after his arrival, Ravinder started working at a Mac's Convenience store in Prince Albert, Saskatchewan. In 1991, Ravinder bought a South Asian store in Vancouver called Singh Foods. Vancouver was a new city for Ravinder, but being a strong-willed entrepreneur, he decided to fill the gap community was feeling due to the lack of variety of South Asian grocery. His hard work, warm nature, and business wisdom quickly made him one of the most respectable names in the South Asian community.
Sabzi Mandi was established in May 2003 and fast forward to 2007, Ravinder found an opportunity with Sabzi Mandi to take his grocery business to the next level and so the story of Sabzi Mandi Supermarket with Narula family began. Ravinder has more than 30 years of experience in retail, and his business acumen has now transformed Sabzi Mandi Supermarket into a vibrant chain of stores.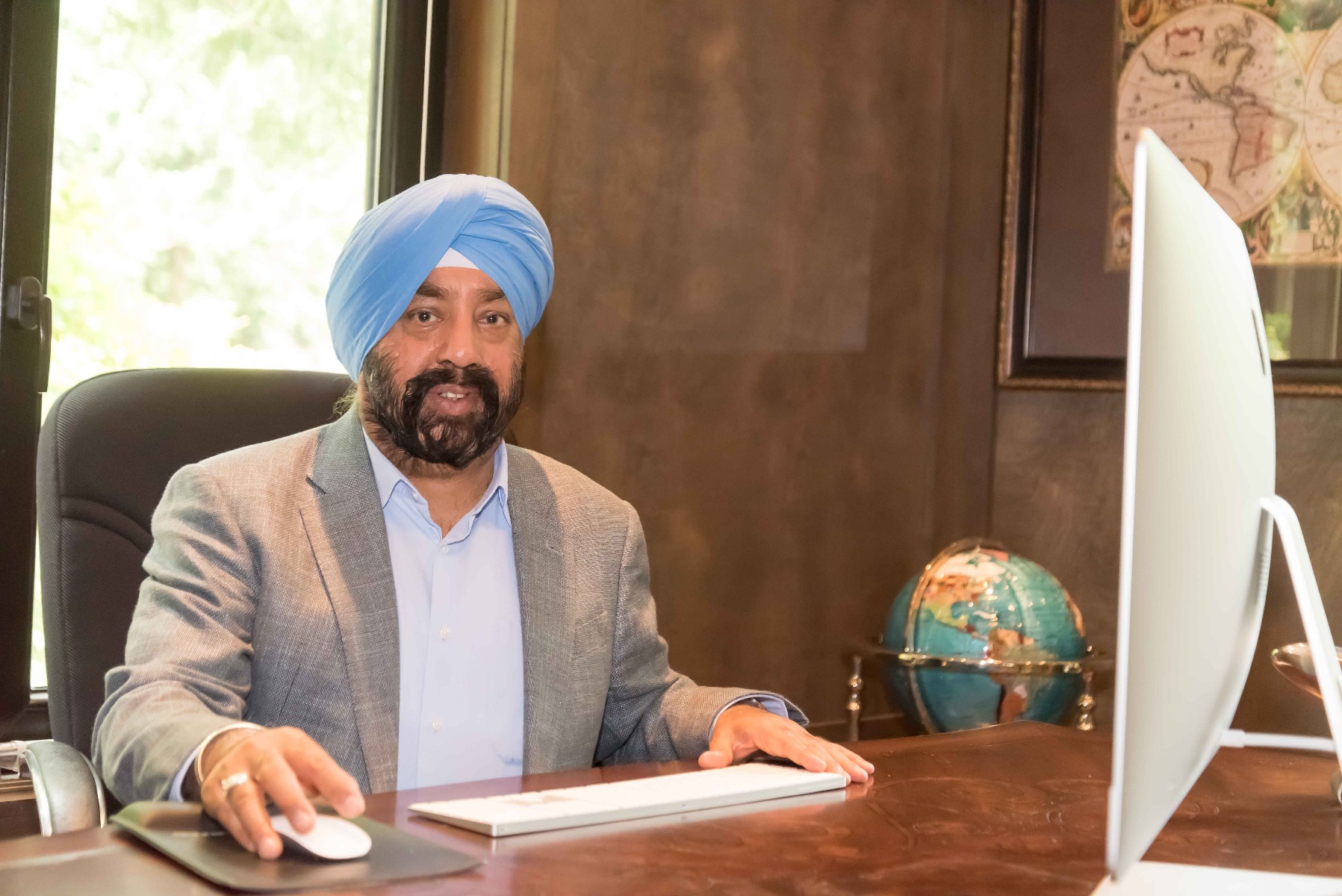 He has always understood the needs of the South Asian community to cook their native dishes; dishes made by their mother, father, and grandparents back home. Therefore, over the years he has ensured that his customers can find spices and grocery items at Sabzi Mandi Supermarket to cook a warm meal just like it is made in their home country.
Currently, Sabzi Mandi has 12 stores soon to be 16 stores to serve you. We are the only stores in Vancouver Island with one in Nanaimo and one recently opened in Courtenay. We launched a new store in Pitt Meadows and our three new flagship locations in Abbotsford, Langley and our first location in Calgary, Alberta.
Sabzi Mandi Supermarket family works for your family
Ravinder Narula leads his family in operating Sabzi Mandi Supermarket stores. Every member of his family works alongside more than 100 Sabzi Mandi employees in serving the customers.
The work schedule has never stopped Ravinder from being available to his customers as and when needed. In fact, he is on a first-name basis with many of his customers. If you happen to be at the 72nd and 126 st location(head office) chances are you will find him either working in the store alongside his team or chatting with one of his customers. Ravinder has truly modeled the Sabzi Mandi Supermarket as a family grocery store.
His wife Varinder Narula heads the procurement of all the household items that are sold in the stores. Ravinder's son, Aman Narula heads the operations, franchising, and future expansion of the Sabzi Mandi Supermarket grocery chain, and daughter-in-law Jasween Narula leads the customer service team, which ensures that customer requests and feedback are handled promptly.
Ravinder says, "For us, every customer is a family. When they step into any of our stores, we ensure they feel like they are visiting extended family."
Come and experience the best South Asian grocery shopping ANYWHERE !